Hottest Nail Techs in the City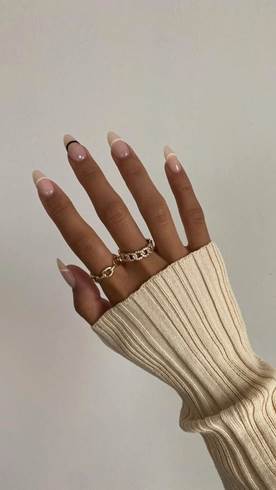 Majesty's Pleasure has one of Toronto's top spa experiences. They offer many amazing services, including manicures and pedicures, waxing, facials, massages, lash extensions and more.
Not only is it a one stop shop for all things beauty, but it doubles as a bar! You can grab a cute cocktail, or even a cappuccino, and sip while you glam.
Offering services at both their Yorkville and King West locations, Majesty's Pleasure is the perfect place to relax, grab a drink and get a fresh set.
Brought to you by Toronto queen, @lashgodraq is @nailgodtoronto!
With two "beauty utopias" in Yorkville and North York, you are guaranteed a luxurious experience when you visit your fav LashGod location.
You can get a fresh manicure, fresh cut, fresh lashes and a new outfit all in one place.
The nail techs do a phenomenal job of making sure every little detail is perfect, perfect, perfect.
Blush Beaute Bar located in Oakville, is a PINK DREAM!
The entire aesthetic of the salon is perfectly curated to truly elevate the whole experience.
They specialize in nails, but they also offer a multi-service luxury experiences. We are so obsessed with the Luxe Rose Pedicure; your toes literally bathe in rose petals. It is ICONIC. Definitely a step up from your usual trip to the nail salon.
@Jenny.Jenny's has over 120k Instagram followers, showing off the work of their two very talented nail artists.
They are definitely on the pricer side, with a fresh bio gel set costing you more than $300, but their work is well worth it. They also offer training for those looking to become nail techs themselves. 
---