YYZ to LAX: What our Social Media Manager ate in LA
Our Social Media Manager took a quick trip to LA this month, and ate GOOOOOD! Here are some of her favourite places, what she ate and her honest reviews.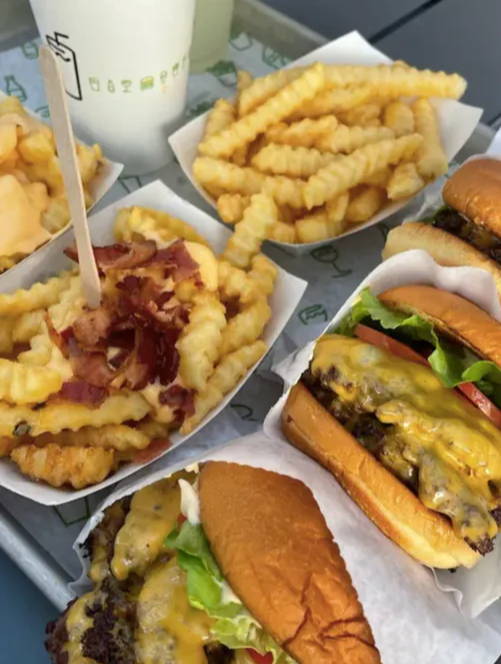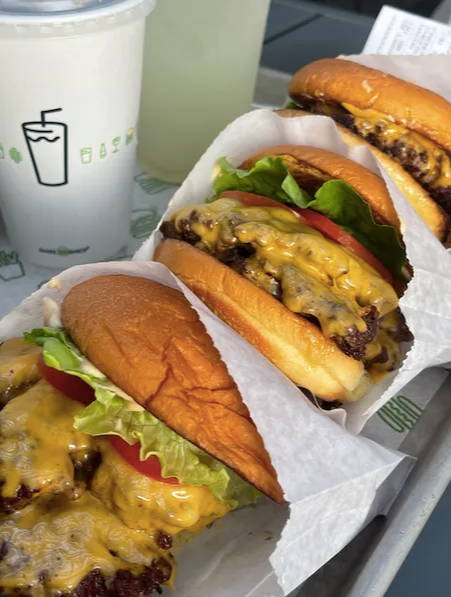 Last year I made sure to try In-and-Out, of course, and this is definitely an unpopular opinion, but it was horrible. So, this year Shake Shack was a priority, and I was SOOO obsessed. The double burger was so fresh and delicious, and I personally loved the cheese fries with the bacon, tasted like Panera bacon mac and cheese. 10/10!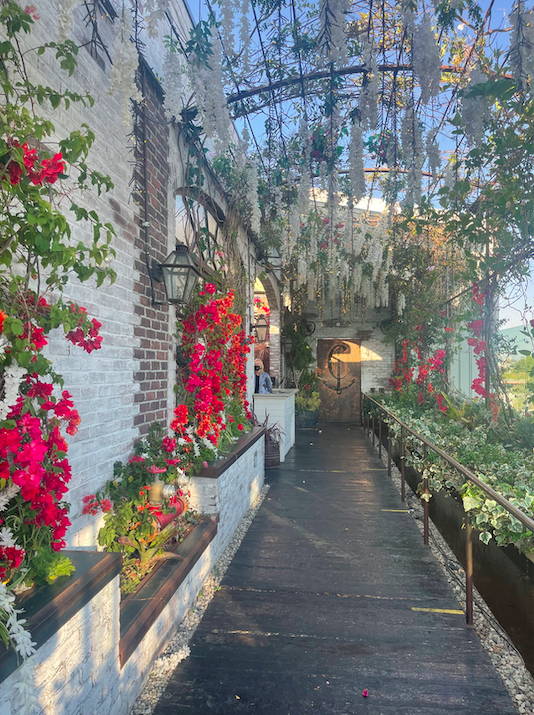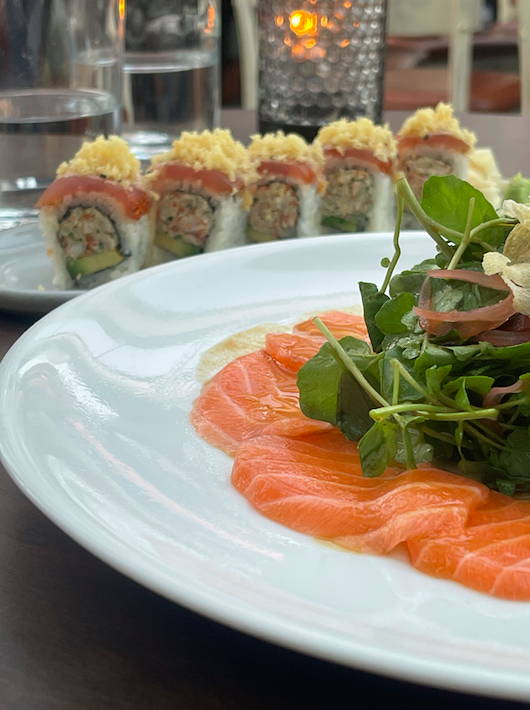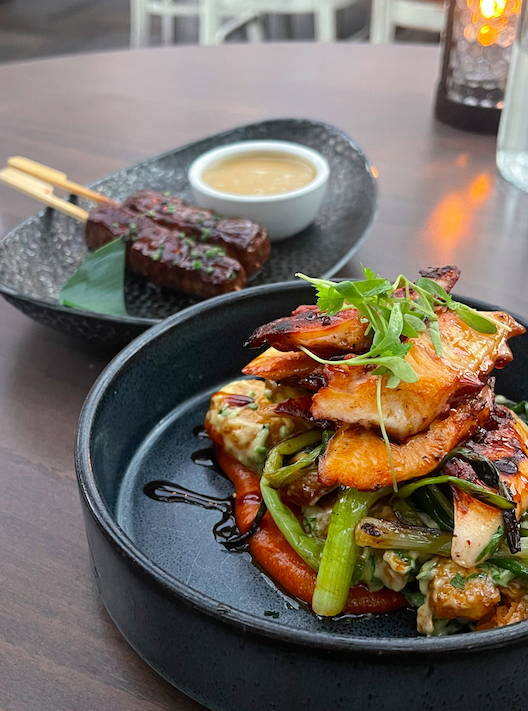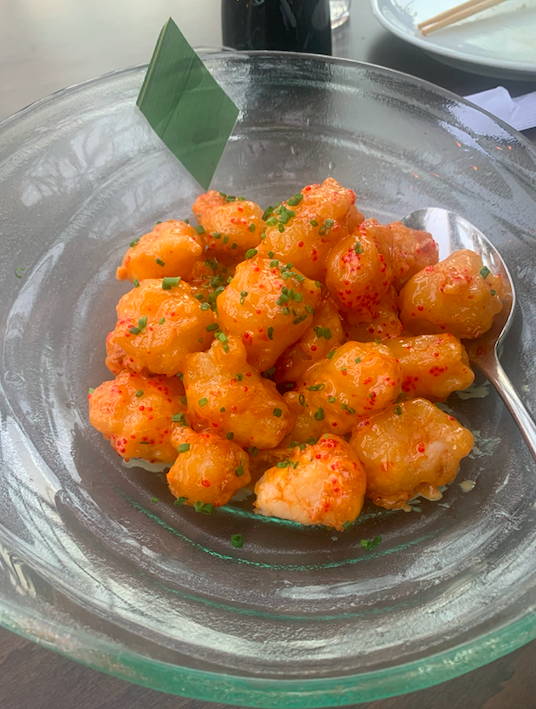 The vibes at Catch are just so so stunning. It is the perfect rooftop restaurant, with amazing floral decor, great seafood, and an IG picture perfect entrance way. The best way to do it, is ordering a bunch of plates for the table, and going family style. The portions are defiantly on the smaller side, and it is a little bit pricey, but worth the $$$. I ordered the crispy shrimp, filet skewers, MRC Roll, Salmon carpaccio, parmesan truffle fries and of course, the iconic hit me cake. Everything was absolutely phenomenal, and I cannot wait to be back. 10/10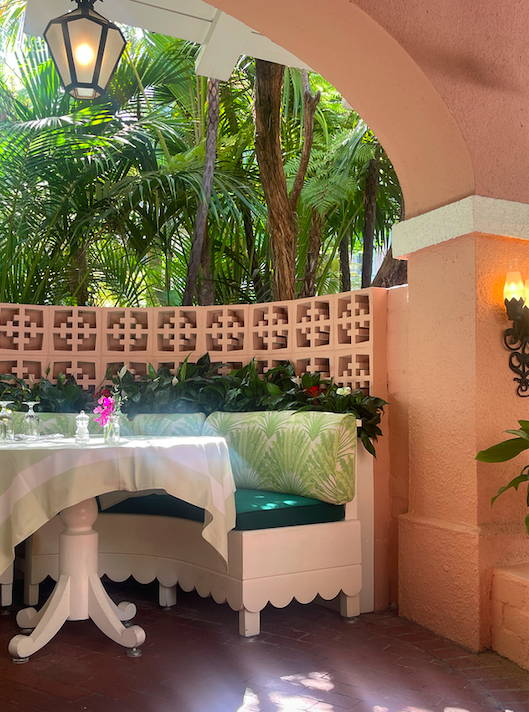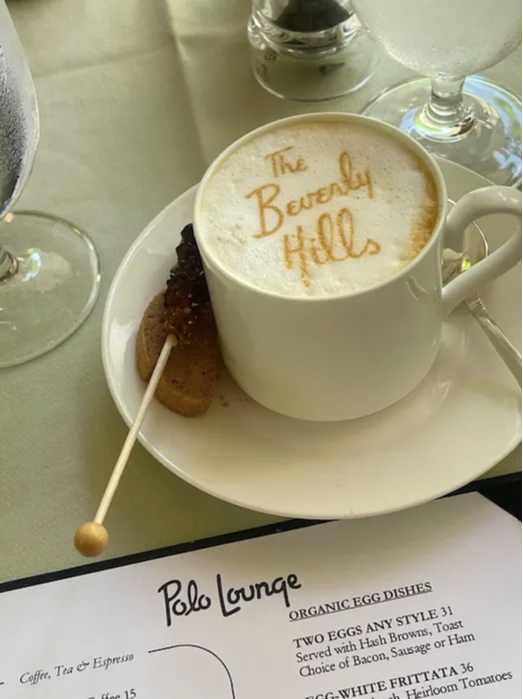 ---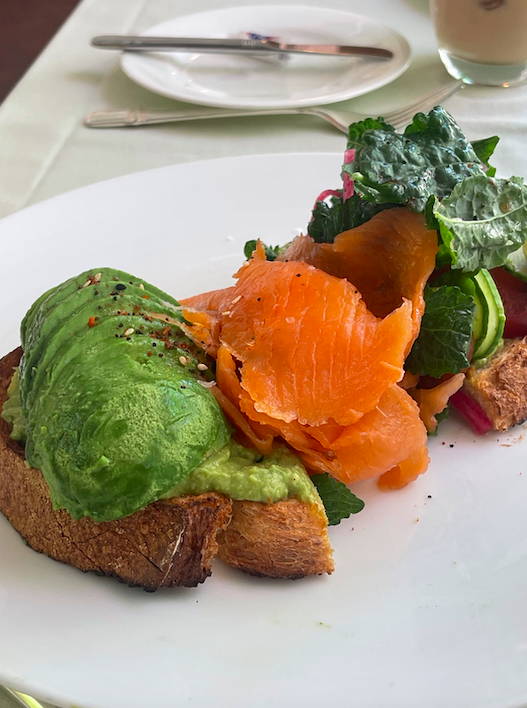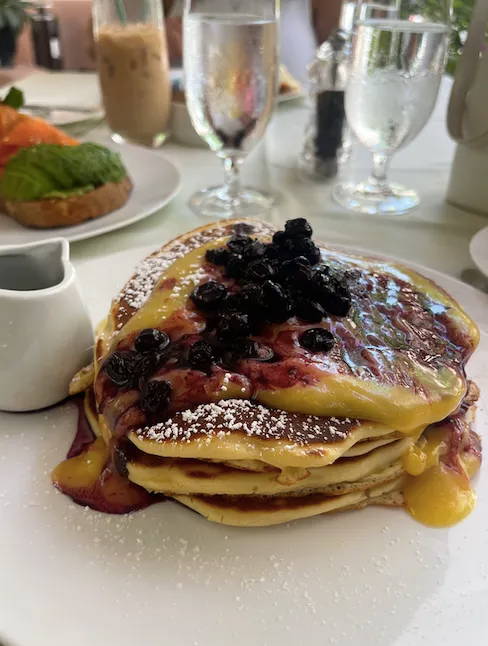 The Beverly Hills Hotel is quite literally the most perfect building I've ever seen. I'm typically not a fan of the "old money" vibe and prefer modern architecture, but the way the hotel has managed to make the vibe so glamorous and elite all these years later is amazing, it truly is like walking into the past. If you want to live the glamorous life but can't afford to spend hundreds a night to stay in the hotel, fake it till you make it at one of the two amazing restaurants. Of course, they are incredibly pricey for what you're given, but well worth it for the experience. Last year I dined at the Cabana Cafe, which is right beside the pool, but this year I decided to go for a change of scenery and visit the Polo Lounge, which is definitely a more old money vibe. I had ordered a Cappuccino and the Lemon Blueberry Ricotta pancakes, and I was left STUFFED. Best (and cutest) cappuccino ever, they absolutely kill the presentation (the phone definitely ate first here). 11/10!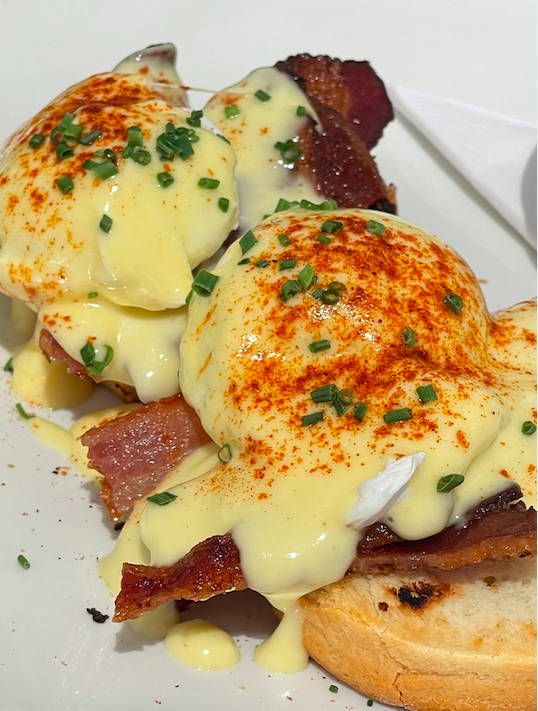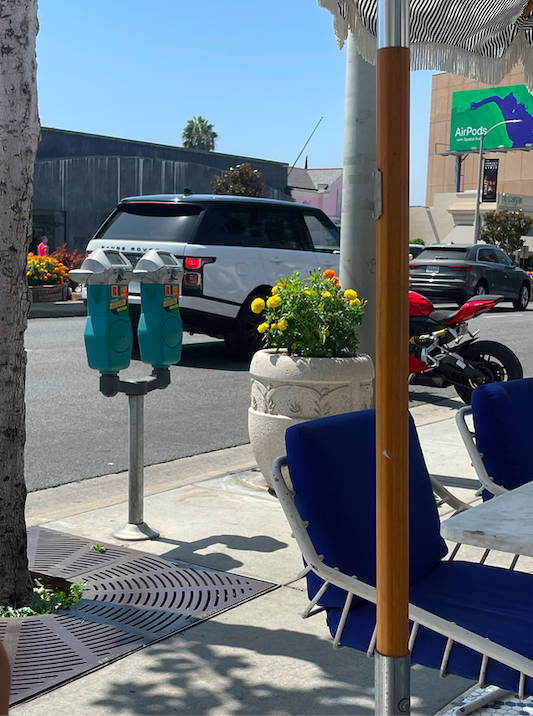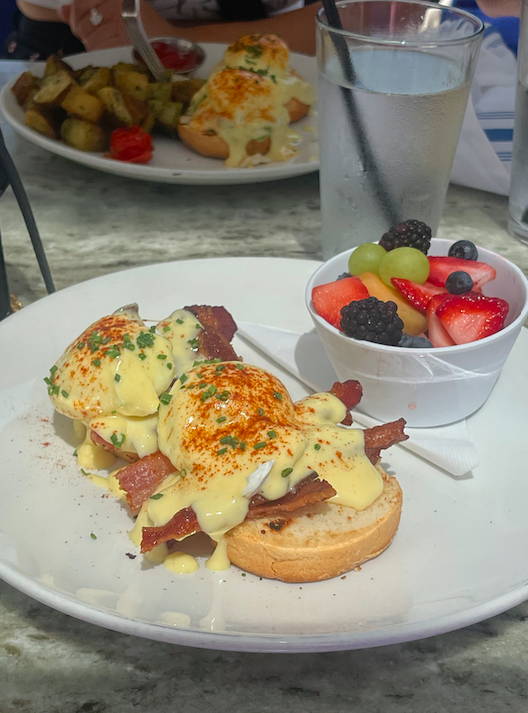 I had walked past this place on Sunset Blvd on a previous trip, and it gave me such "Summer in Greece" vibes that I had to go this time. We sat on the stunning patio, with white and blue detailing and ceramic mosaic floor. They have the cutest mimosa set up, which lets you try three different flavours. I ordered the Eggs Benedict with some fruit. Overall, the sauce was delicious, but the choice of meat was regular bacon, as opposed to peameal, and the egg was on a biscuit, which wasn't the traditional Eggs Benedict i'm used to. 7/10, might come back for the mimosas and the people watching.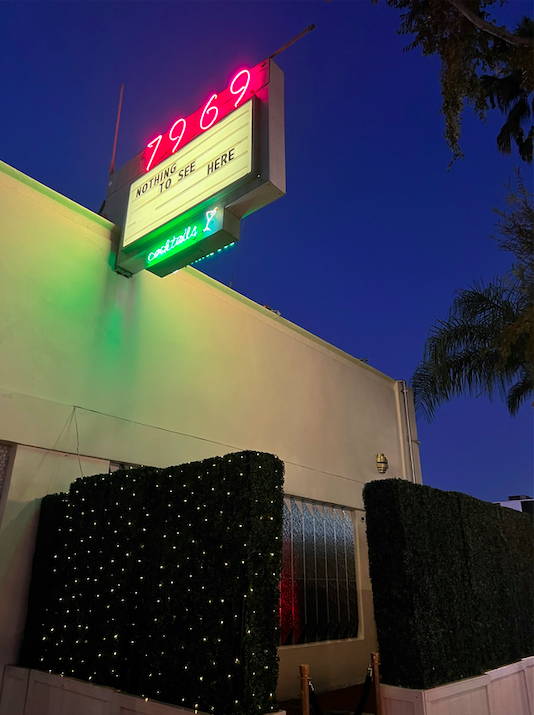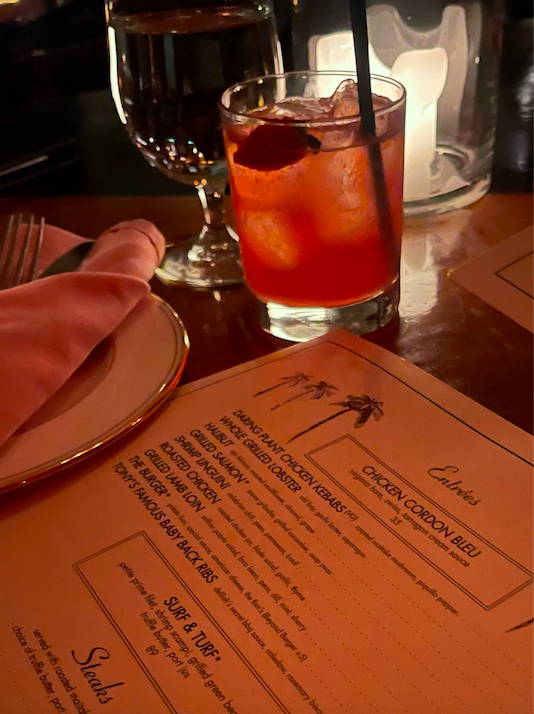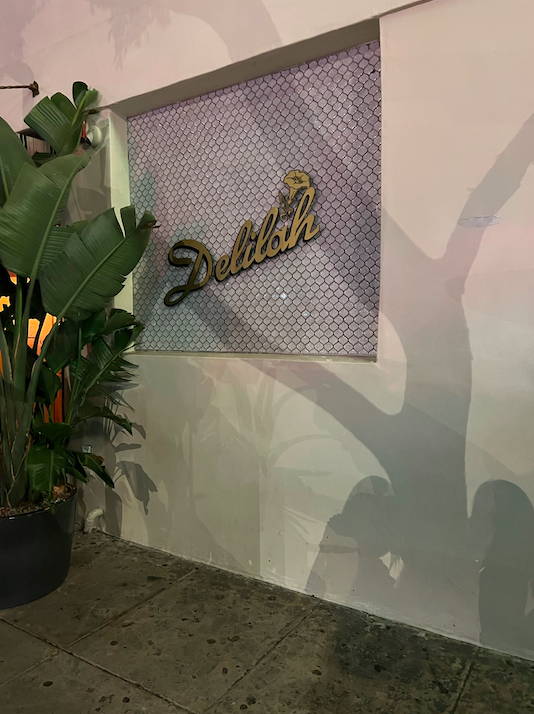 I ended off my trip with a Friday night dinner at Delilah LA, since my lovely coworkers said it was a must go, and I'm so glad I did. The whole vibe is very low-key, 1920's speakeasy vibes. You're pretty much eating in darkness, listening to live music and enjoying the ambiance. Since this place is a celeb hot spot, to go along with the low-key vibes you are advised to avoid photos, so IG did not receive a food pic unfortunately, but I did happen to sneak a pick of my delicious "Nothing to See Here" cocktail! 8/10 since the food was simply okay, but will be back simply for the vibes and the drinks.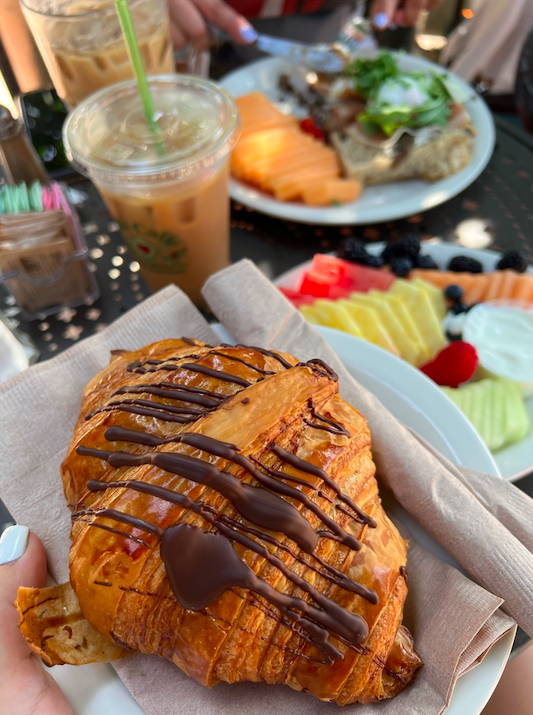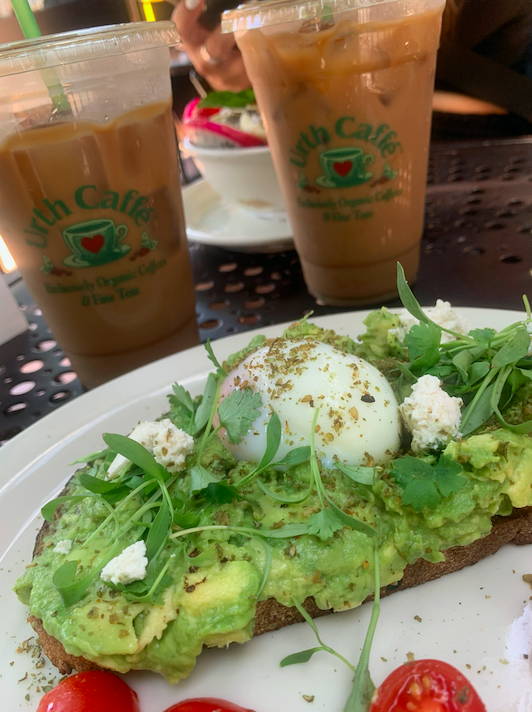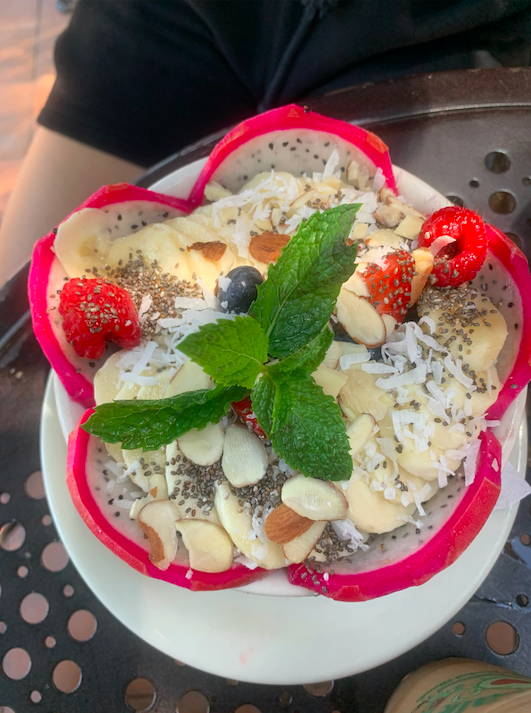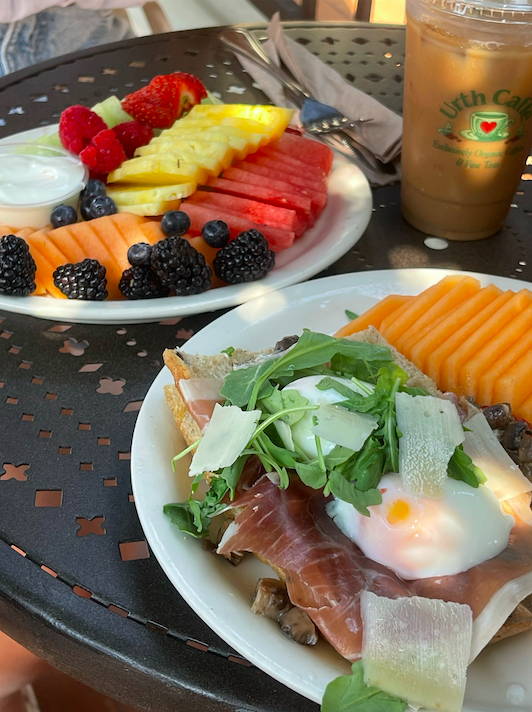 I remember hearing about Urth Caffe on Tumblr many many years ago, so when I saw it, I had to give it a try and I have now been multiple times. It's affordable and delicious, and the menu is HUGE so the options are endless. I went to the Melrose cafe, so it's the perfect pre or post shopping day bite. I had the Acai bowl, an iced latte and avocado toast. 9/10!
---